Council cuts hit Weymouth scheme for at-risk families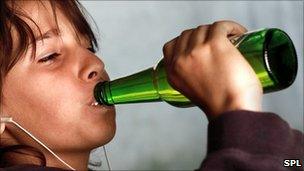 The future of a scheme which has helped hundreds of vulnerable Dorset families is in doubt after the council revealed it is pulling the plug on its funding.
For the past 15 years the Waves project in Weymouth has supported more than 400 children, tackling issues such as bullying, drugs and alcohol abuse.
Dorset County Council blamed its decision on the spending cuts.
The Children's Society, which set up Wave, said it was investigating how to keep a "minimal service" from 1 April.
The project received a letter from the local authority last Thursday confirming its contract would not be renewed or extended when it runs out on 31 March.
A council spokeswoman told BBC News: "We appreciate the work they have been doing - it is an important service."
Waves programme manager Roy Koerner said: "The repercussions of this decision are likely to be felt by the hundreds of vulnerable families and children we support."
Former Children's Commissioner for England, Professor Sir Al Aynsley-Green, recently visited the St Mary's Street-based project.
He told BBC News: "Waves has been giving a lifeline to young people and families in great distress.
"I was struck by the courage the people had in overcoming their difficulties."
However, he added that he had "great sympathy" for the council which he said had been "put in an intolerable position making very difficult decisions at break-neck speed".
Tina, (not her real name) is one the scheme's success stories.
The 17-year-old was referred to Waves by a personal school adviser after displaying disruptive and aggressive behaviour in class.
She said: "My life has really changed since going to Waves. I don't get as frustrated or angry as I did, life at home is a lot better too and mum and dad are less stressed out by me.
"The way I was going I think I would have been kicked out of school [but] I am at college now."
Related Internet Links
The BBC is not responsible for the content of external sites.