Poole council agrees to cut 162 posts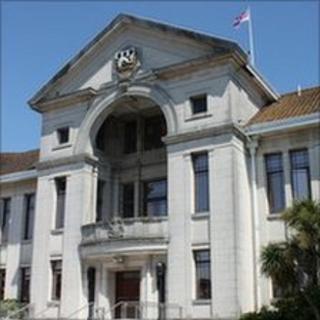 A Dorset council has confirmed it will cut 162 posts from its workforce of about 2,050 staff.
The Borough of Poole said up to 33 people would be made compulsorily redundant, most by the end of March.
Other cuts to the workforce are being met through voluntary redundancy, redeployment and deleting vacant posts.
The Conservative-led council has agreed to slash its 2011-12 budget amid a 14.2% cut in government funding and increased demand for services.
The council said the equivalent of 72 full-time posts were already vacant and it was continuing to work to reduce the number of compulsory redundancies.
Some staff who were made redundant have already left the authority but the majority will go at the end of March. A handful of staff under different employment terms will leave on 15 April, a spokesman said.
Council tax will also be frozen in 2011-12 after the government agreed to give local authorities the equivalent of a 2.5% increase.
The full council also agreed to freeze members' allowances for the next 12 months.
Last year Poole's 42 councillors received a basic allowance of £9,374. Special responsibility allowances of between £2,461 and £22,400 were also paid to 19 councillors.