'Innovative' deckchair covers for Dorset ahead of 2012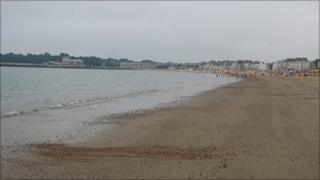 "Innovative" deckchair covers are being designed for Weymouth seafront ahead of the 2012 Olympics, says the council.
Members of the local community, schools and organised groups have been invited to work with a team of five artists to design the covers.
The new covers will be digitally printed and placed on up to 500 deckchairs on Weymouth seafront in time for 2012.
Arts Council England South-West is funding the first phase of the project.
The total cost will be in the region of £43,000, according to a council spokesperson.
The project is part of the council's Seafront Regeneration Programme.
Over 370 people have already signed up for workshops to become involved with the scheme.
The participants range in age from nursery school children to senior citizens.
Selection process
The workshops are being held at Weymouth College, in local schools and community centres around the borough.
Alan Rogers, Weymouth's art development officer, said: "We aren't yet sure how many different designs of cover there will be.
"Each person involved in the workshops so far has created more than one design, so I suspect there will have to be some sort of selection process before the final designs are revealed."
The current round of workshops is now fully booked, but the council's Seafront Regeneration Group is looking at ways to run phase two of the project. It will also seek funding to cover the cost of this next stage.
Councillor Howard Legg, responsible for partnerships and special projects, said: "[The project] demonstrates how everybody has the opportunity to get involved in the preparations for the hosting of the Olympic and Paralympic Games in 2012."
The artists involved are Heather Parnell, David Mackie, Becky Adams, Kim Edwards and Sandra Stalker.