Weymouth post office armed robbery accused remanded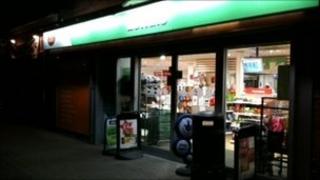 A man has appeared in court charged with stealing £28,000 during a robbery at a post office in Dorset.
Colin Douglas, 25, of Weymouth, is accused of raiding the post office at the Londis store in Abbotsbury Road, Weymouth, on 2 March.
Mr Douglas, who faces a total of seven charges including robbery and using a gun to hijack a car, appeared at Dorchester Crown Court earlier.
He was remanded in custody to enter a plea at the court on 9 May.
Mr Douglas is also accused of dangerous driving and using a gun to resist arrest.