Dorset Police's new Deputy Chief Constable appointed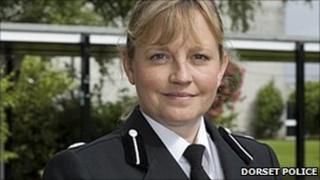 A police officer who helped manage the UK response to the Boxing Day Tsunami in 2004 has been appointed as Dorset's new Deputy Chief Constable.
Debbie Simpson is currently an Assistant Chief Constable with Devon and Cornwall Police.
She said: "I am committed to delivering to the residents of Dorset the best policing service possible."
She succeeds Deputy Chief Constable, Chris Lee, who is retiring after a 30-year police career.
Debbie Simpson joined Bedfordshire Police in 1984 and became its head of CID. She also led and coordinated the work of the force's hostage negotiators.
As part of cost-saving measures Dorset Police has plans to axe 248 jobs over the next year, including 103 officers and 145 staff.
Deputy Chief Constable Simpson said: "I don't underestimate the challenges that could be ahead in what is a very uncertain time for the police service as a whole."