Bournemouth police hunt serial sex attacker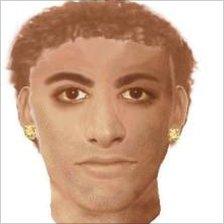 A serial sex attacker could be behind seven offences in Bournemouth over the past six months, police have said.
Detectives say they have linked an attack on a 19-year-old woman who was dragged into an alley and assaulted in May to an indecent exposure in January.
The same man could also be responsible for an attack on a 17-year-old girl and have indecently exposed himself four other times, Dorset Police said.
All offences happened in the town centre and Alum Chine areas.
Officers have issued safety advice to people and have stepped up street patrols in the area where the attacks have happened.
They said they had forensic evidence confirming that at least two of the crimes were linked.
Det Insp Steve Thorpe said: "I would also like to remind residents and visitors - as we do throughout the year - to be conscious of their own personal safety.
"It is essential that everyone takes a common sense approach and trusts their instincts - if you don't feel comfortable in a particular area, then take another route.
"All year round and all over the country, there are many things that people can do to ensure that they are safe, such as walking with friends, carrying a mobile phone and letting people know where you are."
The first connected crime took place on 20 January, when a man indecently exposed himself to a passer-by along Rosemount Road.
On 22 May a man grabbed a 19-year-old woman from behind and dragged her into a driveway at the Richmond Hill end of Wimborne Road, before sexually assaulting her.
The victim, from Bournemouth, suffered scratches to her face and neck.
The man is described as being in his early to mid 20s, slim, with a dark skin complexion and short dark curly hair.
He wore a grey T-shirt which had a gold arrow piercing through a large red shiny heart printed on the front.
His belt had a silver skull and crossbones buckle and he was wearing a silver chain and cross and diamond-studded earrings in both ears.
Det Insp Thorpe urged any witnesses or anyone with information to contact police.
Related Internet Links
The BBC is not responsible for the content of external sites.