Dorset Olympic visitors given chance to sail to Games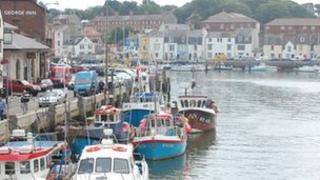 People wanting to sail to the Olympics are being given the opportunity to moor their boats just yards from the 2012 Games in Dorset.
Weymouth Harbour Authority is taking applications for visitor berthing in Weymouth Harbour and anchorage in Weymouth Bay.
Weymouth and Portland will host the sailing events during London 2012.
All berths and anchorages between 16 July and 9 September 2012 must be booked in advance.
The first phase of applications is open until 12 December and allocations will be made by 21 December.
Prices of berths range from £5 to £30 a day, depending on the size of the vessel.