Kyle Rees's mother thanks dying son's doctors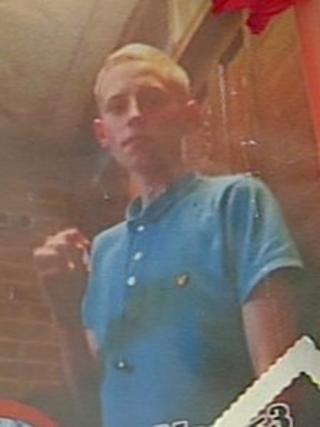 The mother of a Dorset schoolboy who died after being struck by a cricket ball said she wanted to thank everyone who tried to help her son.
Kyle Rees, a pupil at Portchester School in Bournemouth, suffered a head injury during a playground incident.
Tanya Cooper said: "He was cared for in a very gentle, tender and loving way by them all."
Kyle died in hospital on Tuesday. A 16-year-old boy arrested on suspicion of manslaughter has been bailed.
In a statement issued through police, Ms Cooper said she sent her "heartfelt thanks" for all the messages received by the family.
She said: "Words cannot be found to explain how much he loved us or how much love we have for him.
"Our lives will always be emptier without him.
"His energy, laughter, jokes, dancing and his smiles, kisses and cuddles will be eternally missed by us all."
She added: "We would like to send love and best wishes to all of the children and their parents of the paediatric ward at Southampton General Hospital. We are thinking of you all."
Ms Cooper also thanked the police officers who were continuing to help the family through the tragedy.
In an inquest opened on Friday, Home Office forensic pathologist Russell Delaney gave the cause of death as a head injury but the court heard further laboratory investigations were ongoing.
East Dorset Coroner Sheriff Payne said the boy's death was now the subject of extensive investigations and adjourned the inquest until a later date.
Kyle was initially taken to Bournemouth Hospital following the incident on Monday and then transferred to Southampton General Hospital in a critical condition, where he died.