Arron Marshall sentenced for New Year's Eve attack in Bridport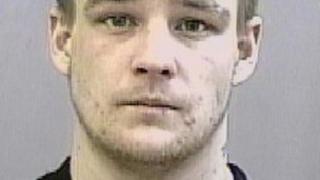 A 22-year-old Dorset man has been jailed for eight years following an assault on New Year's Eve.
Arron Marshall, of West Street, Bridport, pleaded guilty at Dorchester Crown Court to causing grievous bodily harm and possession of a knife.
Marshall was arrested two weeks after the attack on the man in Alexandra Road, Bridport.
The 36-year-old victim was flown to hospital with serious injuries.