Emily Longley murder trial jury resume deliberations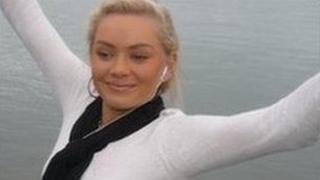 The jury in the trial of a Bournemouth man accused of strangling his girlfriend has resumed its deliberations.
Elliot Turner, 20, of Queenswood Avenue, denies murder but admits perverting the cause of justice.
Emily Longley, 17, an aspiring model from New Zealand, was found dead in Mr Turner's bed in May 2011.
His parents Leigh Turner, 54, and Anita Turner, 51 are also charged with perverting the course of justice.
Miss Longley, who grew up in Auckland, moved to Bournemouth in 2010 to live with her grandparents.
During the trial at Winchester Crown Court, the prosecution alleged Mr Turner killed Miss Longley in a jealous rage at his parents' house on 7 May.
Mr Turner said he only defended himself after Miss Longley attacked him when an argument in his bedroom turned violent and he was forced to grab her by the throat.
Jurors, who were sent out on Friday, were also told Leigh Turner had used bleach to destroy a letter written by his 20-year-old son and that Anita Turner had removed a quilted jacket from his room.