Emily Longley trial: Elliot Turner guilty of murder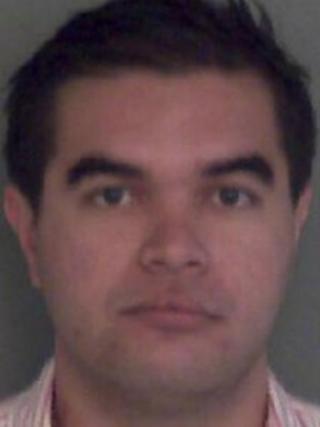 The boyfriend of an aspiring model from New Zealand has been found guilty of killing her at his home in Bournemouth.
Elliot Turner, 20, strangled Emily Longley, 17, who was found dead in bed at his family's house in Queenswood Avenue in May 2011.
A jury at Winchester Crown Court convicted Turner of murder.
He earlier admitted perverting the course of justice. His parents, Leigh Turner, 54, and Anita Turner, 51, were found guilty of the same charge.
Wealthy jeweller's son Turner denied murder throughout the four-week trial.
The jury was told he and Emily had a short, but fiery relationship before her death.
Confession letter
The prosecution said Turner killed her in a jealous rage at his parents' house on 7 May last year.
He had a history of obsession with women and began to believe Emily was seeing someone else behind his back.
His parents helped cover up the crime by destroying a confession letter from their son and taking away vital evidence after the killing at their home.
They were convicted by a majority of 10 to 2.
Elliot Turner was convicted after nine hours of deliberations.
He is due to be sentenced on Tuesday.
Turner's parents were bailed until sentencing, at a date to be fixed, but were told by the judge they were likely to face jail.
Lump hammer
Simon Jones, crown advocate for the Crown Prosecution Service Wessex, called the killing "a shocking case of domestic violence".
He said: "Emily Longley was a popular and beautiful young girl who enjoyed life, like any other teenager.
"The jury have heard how Elliott Turner was aggressive, controlling, and manipulative towards Emily.
"The night before Emily died, he went into a night club with a lump hammer and had been making threats to kill her.
"It was Elliot Turner's jealousy and anger that led him to kill Emily.
"It has been our case throughout that Elliot Turner has failed at any stage to show remorse and that he knew exactly what he was doing."
Emily had travelled from Auckland to study at Brockenhurst College in Hampshire.
She was born in England and was staying with her grandparents while taking a course in business studies.
She and Turner first met while on a double date in December 2010.
Self-defence
Under cross-examination, Turner said he only defended himself after Miss Longley attacked him as an argument in his bedroom turned violent.
He said that he grabbed Emily by the neck for five or six seconds and then pressed down on her as she lay on the bed to stop the attack.
When he woke the next morning, he found Emily lying motionless in the bed beside him.
Speaking after the verdict, Emily's parents, Mark and Caroline Longley, paid tribute to her.
Mrs Longley said: "You have lost a part of you. Something has gone and you just have to learn to live without them.
"As a parent, all you want to do is protect your children and we couldn't be there to help her.
"She basically died alone in that bedroom. We heard what he (Turner) did to her and then just walked away and left her."
Mr Longley added: "It's a terrible waste of a promising life.
"The world really was a better place with Emily in it, it really was.
"What's shocked me is the lack of remorse, not just from him, but from his parents as well throughout the trial.
"We've had to look at them in the court and outside.
"His mother's caught both our eyes a lot and there's never been the slightest hint of remorse."