Emily Longley's father speaks of disbelief at 999 cover up attempt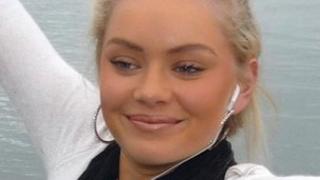 The father of a 17-year-old murdered by her boyfriend has said he still finds it shocking listening to the 999 call made to the emergency services.
Elliot Turner strangled Emily Longley in his bedroom in Bournemouth and was jailed for life on Tuesday.
Turner's parents Leigh and Anita Turner were found guilty of trying to cover up the crime.
Emily's father, Mark Longley, said their actions recorded on the 999 tape did not make sense.
During the trial at Winchester Crown Court the jury was played a recording of the call Elliot Turner's mother made to the ambulance service.
She said Emily would not wake up and had a "very tight" necklace around her neck.
At this point Emily had been dead for a number of hours and rigor mortis had set in.
Mr Longley said: "It's a horrible and an unjust way for Emily to be treated really, and towards the parents I don't have any understanding of why they acted that way, it just doesn't make sense to me."
Leigh and Anita Turner will be sentenced in July. Elliot Turner was told he would serve at least 16 years in prison.
He had denied murder but admitted perverting the course of justice.
Mr Longley said he had initially been unsure as to whether Elliot Turner was responsible but he added: "I think, probably when he took the stand I thought yep he's an evil disgusting human being and he murdered our daughter."