Banksy's graffiti crane found in Lyme Regis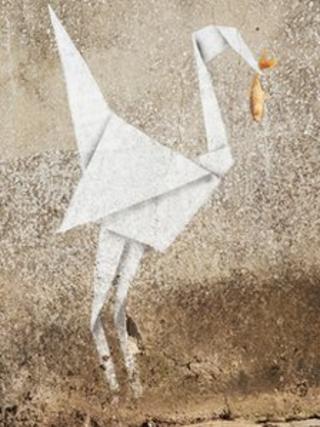 A painting of an origami crane catching goldfish in Dorset has been confirmed as a Banksy after it appeared on the graffiti artist's website.
The residents of Lyme Regis spotted the new piece of street art at a spot called the Lynch, near the River Lym.
Photographer Andrew Blackmore said he had only recently been down to see the painting.
He said: "It's really nice. It's well positioned and very creative."
The graffiti artist Banksy is also believed to be behind a new painting which recently came to light in the Haringey area of London.
The picture on the wall of a Poundland shows a boy hunched over a sewing machine stitching union flag bunting.