Cpl Anne-Marie Ellement death: Liberty in new inquest call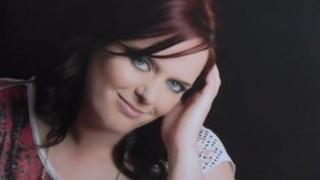 Human rights group Liberty is to apply for a judicial review into the inquest of a soldier who hanged herself after alleging two colleagues had raped her.
Cpl Anne-Marie Ellement was serving as a military policewoman when she died at Bulford Camp in Wiltshire in October.
The soldier, 30, from Bournemouth, had told her family she was being bullied because of the rape allegation.
Liberty will argue that her inquest, which recorded a verdict of suicide, was "cursory and lacked depth".
The organisation believes the Army's alleged failure to look after Cpl Ellement after the allegation of rape in 2009 amounted to an infringement of her human rights.
'Where was the support?'
Emma Norton, Liberty's legal officer, said the original inquest in March had left a number of unanswered questions.
She said: "Whilst serving in the British army, a young woman was the victim of the most terrible, life-changing experience and left alone to pick up the pieces.
"Where was the support for Anne-Marie?"
"Whilst proud of her military service, her family needs answers which only the Human Rights Act can help obtain."
Liberty will make representations to the High Court, which will decide if another inquest is required.
The Ministry of Defence acknowledged the family's application, but refused to comment specifically about the case.
In a statement, a spokesman said: "Our thoughts remain with the family of Cpl Anne-Marie Ellement at this difficult time.
"There is an ongoing Royal Military Police investigation into allegations related to this case and it may in due course be subject to an Internal Service Inquiry.
"It is therefore inappropriate to comment further."
Cpl Ellement died three days after her 30th birthday.
No charges were brought by military prosecutors over the rape allegations.