Dorset donkey rustler among Victorian crimes put online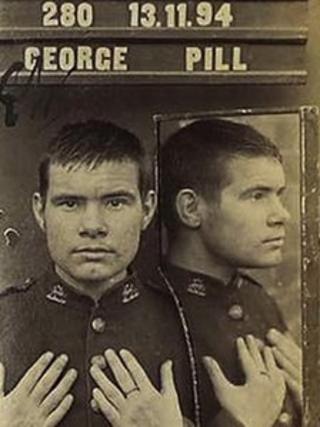 Details of a man who was given hard labour for stealing a donkey in Dorset are among 67,000 Victorian criminal records to be put online.
George Pill, 18, committed his misdemeanour in 1894 and was given a six-week sentence as punishment.
Details of his crime have come from the Dorset History Centre, which is digitising its archive.
The latest collection to go online includes the county's prison registers from 1782-1901 and 1854-1904.
The various crimes catalogued include trivial transgressions like those of Charles Wood, an unemployed local drunk who found himself locked up for a month in 1872 for "refusing to quit the beer-house".
Samuel Baker, 73, was sentenced to nine months hard labour after breaking into a house to steal two brushes, some vests and a pair of stockings in 1893.
Mug shots
The price paid for petty crime in Victorian England was severe but the most serious crimes received the harshest sentences of all.
Labourer James Seal was sentenced to be hanged in 1858 after being found guilty of "the wilful murder of Sarah Ann Guppy" while William Parsons got 20 years in prison in 1891 for "maliciously and feloniously" setting fire to a neighbour's barn.
The records include the criminal's name, place and date of conviction, sentence, physical description and details of previous crimes.
In many cases there are also mugshots of the detained.
The records have been digitised in partnership with Ancestry.co.uk which charges for access.
They can be seen for free using the public computers at the Dorset History Centre in Dorchester.
Miriam Silverman, from Ancestry.co.uk, said: "The fact that these records feature photographs as well as physical descriptions means anyone with an ancestor in the collection will find out a great deal about them, whilst others can uncover compelling information about forgotten members of society who were down on their luck."