Thousands sign new e-petition to save Dorset rescue helicopter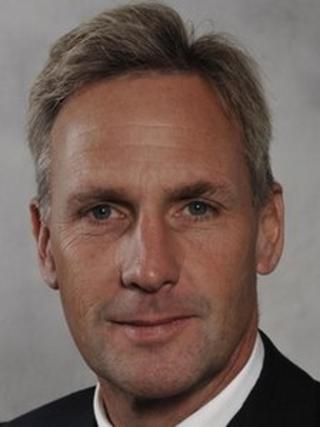 A new Save the Portland Coastguard Helicopter e-petition has received almost 9,000 signatures just weeks after being set up by a Tory MP.
Richard Drax, who represents South Dorset, hopes the e-petition receives 100,000 signatures before 30 July 2013, so it may force a debate in parliament.
Mr Drax believes scrapping the service will result in the "loss of life".
A previous e-petition, which received 18,000 signatures, closes on Thursday at the request of creator Dr Ian Mew.
Mr Drax said: "Dr Mew's e-petition was for six months but the new one is for a year, so the battle goes on and I'm encouraging everyone to sign it again.
'Government backed down'
"We need 100,000 signatures for a debate in the House of Commons but the government has slightly backed down as it has now gone from 'guaranteed, to a good chance'."
Mr Drax said to receive almost 9,000 signatures since the new e-petition was set up on 31 July, was "incredible".
He has accused the transport secretary Justine Greening of avoiding a consultation in Dorset on the future of the search and rescue helicopter.
Miss Greening wants to replace the Portland coastguard helicopter with a regional service after 2017, as part of government reform plans.
The Portland Maritime Rescue Co-ordination Centre is scheduled to close sometime between 2013 and 2015 and be replaced by a new Maritime Operations Centre (MOC) in Fareham, Hampshire.
Miss Greening has said the proposed changes will improve the helicopter service along the south coast and reduce the time it takes to get to rescues.
The Portland helicopter attended 202 incidents last year, while the helicopter based in Lee-on-the-Solent, which is in operation 24 hours a day, attended 219.
The Department for Transport has previously said a more modern, faster fleet of helicopters operating from fewer bases will provide a more reliable overall service that still meets the key search-and-rescue requirements.