Dorset midnight street light switch-off 'dangerous'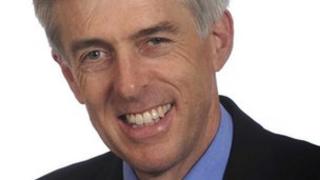 Some residents in Dorset are calling on the county council to turn street lights back on at night time claiming the current switch-off is "dangerous".
Residential streets currently have no lighting between midnight and 05:30 GMT in eight towns and villages, including Dorchester and Weymouth.
Four more areas will be without overnight lighting from December, including Corfe Mullen.
Police said reports of anti-social behaviour in Dorchester had fallen.
Dorchester was the first place to have its lights turned off at midnight in 2010.
Some Dorchester residents claimed anti-social behaviour had risen since then, but Dorset Police said the proportion of reported incidents had dropped from 36% in 2010 to 31% in 2011.
Colin Harmer, 60, from Littlemoor, Weymouth, said he has difficulty sleeping and often takes his dog for a walk in the early hours, but said this had become increasingly difficult since the lights had been switched off.
"It's mainly the safety issue," he said, "I walked into my own fence because I couldn't find the gate."
'Quite scary'
Lights are also currently switched off on Portland and in Christchurch, Blandford, Sherborne, Shaftesbury and Gillingham.
A 32-year-old mother-of-two from Sherborne, who did not want to give her name, said she was "totally against" the midnight switch-off of residential street lights in the town claiming it was "extremely dangerous".
"You simply can't walk home anymore after an evening out - it's quite scary, especially if you're alone," she said.
"My mum recently had her hip replaced and the last thing she wants after an evening out is to fall and break her other one on the pavement, because she can't see where she's going."
Councillor Robert Gould, from Dorset County Council, said some people welcomed "the darker skies and the ability to see the night sky".
He added the move also saved energy, reduced carbon emissions and would save the authority about £150,000 per year.
Many authorities are trialing a switch-off of street lights at night, including Somerset and Wiltshire, but some have decided to turn them back on, including Milton Keynes, following a 30% rise in accidents and two deaths in unlit areas.