Kyle Rees inquest: Pupils were supervised, inquest told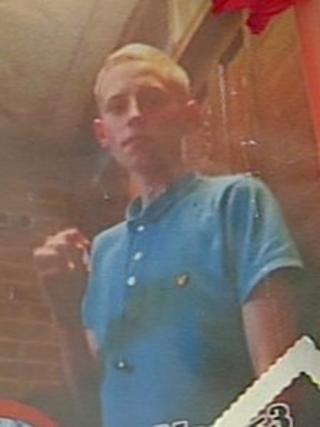 Teachers were not alarmed by the behaviour of pupils moments before a 16-year-old schoolboy was hit by a hockey ball, an inquest has heard.
Kyle Rees was struck on the head in the playground of Portchester School in Bournemouth, Dorset, on 27 February. He died a day later from head injuries.
Two staff members told the jury the pupils had been out in the playground throwing tennis balls.
Assistant head teacher Paul Pearce said this was allowed under supervision.
Bournemouth Coroner's Court heard a number of pupils were still out in the playground when they should have been heading to afternoon lessons.
Mr Pearce said it was not a frequent occurrence for pupils to be late at that time of the day.
Fellow teacher Benjamin Smith, who was watching the two groups from his classroom window, said there was no malice in their behaviour, but admitted he was concerned at the number of balls being thrown.
Earlier evidence read out from a police statement revealed a pupil then picked up an indoor hockey practice ball and threw it.
He said he did not intend to hit anyone, but Kyle moved into the ball's path suddenly and it caught his head.
Mr Smith told the jury the hard ball was being rolled between the two groups before it was thrown.
He and two other staff members began dispersing the pupils, but as some started making their way inside, Kyle was hit on the head.
The inquest is expected to last three days.