Dorset hospitals competition investigation 'wrong'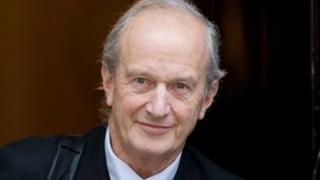 A Competition Commission investigation into the proposed merger of two NHS hospital trusts in Dorset should be stopped, a Labour peer has said.
The Office of Fair Trading (OFT) had referred the deal between Poole Hospital and Royal Bournemouth and Christchurch Hospitals to the watchdog.
Speaking in the Lords, Labour's Lord Hunt said the move sent out the wrong message to the NHS.
Health minister Earl Howe said it was right to scrutinise the proposal.
The OFT announced that it had referred the proposed merger amid concerns about allowing two competing trusts to combine.
'Ideology of competition'
Currently, the hospitals compete for GP referrals for specialist treatment.
Lord Hunt said: "This intervention by the OFT, which knows virtually nothing about the health service, will send a signal throughout the National Health Service that the ideology of competition is graded as being more important than either the integration of service or the quality of service."
Health minister Earl Howe defended the decision and said: "There are aspects to this merger which obviously impact on patients and patient choice and it is right, in the judgement of the OFT, that scrutiny should be given to the matter."
Poole Hospital NHS Foundation Trust and The Royal Bournemouth and Christchurch Hospitals Foundation Trust previously said the announcement was expected and welcomed.
Tony Spotswood, who would become chief executive of the merged organisation, said: "It will hopefully reassure us all that a merger is indeed in the best interests of patients and staff."
A statement from the OFT said: "The evidence before the OFT is that the merger would combine two trusts that compete closely for GP referrals for many specialties and it is likely that the merger would result in few realistic alternative providers for patients and NHS commissioning groups."