Bournemouth council cuts tax to ensure 'freeze'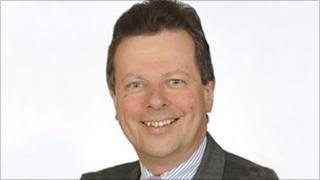 A council will cut tax to ensure a "freeze" for taxpayers.
Dorset Police and Dorset Fire Authority are both increasing their share of the council tax bill, but Bournemouth Borough Council will make a 0.7% cut.
This will mean no overall council tax rise for people living in Bournemouth for the third year running.
The Conservative-run council also said there will be no cuts in front-line services, but a Labour councillor branded that "rubbish".
Labour's Ben Grower said: "In many cases services are not as good as they were.
"They have put up prices for elderly home help and that is effectively a cut in the service."
Mr Grower also said people on low incomes now have to pay at least 20% of council tax, which he called a "tax increase for some people".
Council leader John Beesley called the criticisms "nonsense" and said efficiency savings and successful grant applications had helped make the reduction possible.
He said the council had invested an extra £750,000 as a "safety net" for the poorest people affected by the council tax benefit changes, which resulted from a cut in central government funding.
The council's executive committee will discuss the proposed budget on 19 February.