Plush fingerpost sign restored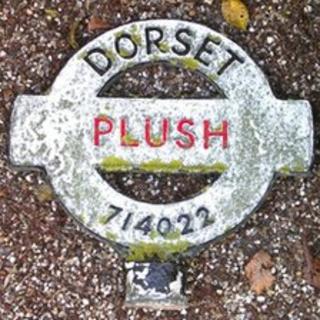 The first of hundreds of Dorset's traditional fingerpost signs to be restored as part of a community project has been completed.
The revamped black and white sign has been placed at the village of Plush, near Dorchester.
The 1930s sign was restored using traditional metal and hardwood.
A 2009 council survey found there were more than 700 fingerpost signs across Dorset.