Weymouth Olympic broadband goes live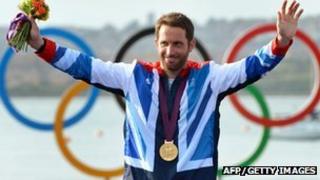 High-speed broadband has gone live in Weymouth eight months after it was supposed to be ready for the Olympics.
BT announced in 2011 that 20,000 homes and businesses in the town, which co-hosted the 2012 Games' sailing events with Portland, would be connected.
The firm blamed a ban on construction work in the run-up to the event for delaying the project.
About 9,000 homes and businesses can now access faster speeds, with other premises online in the coming weeks.
BT spokesman said: "When we make an initial announcement about a location... we try to give as accurate information as possible on specific dates, but it is important to bear in mind these indications are usually a year or more ahead.
"These dates can move back and forward, they can change either way."
'Bit of a Charlie'
BT advised people to speak to their internet service providers to check if they can now access the fibre service, although additional charges may apply.
The borough council and businesses had warned the delay would mean the town losing out on economic benefits generated by the Games.
Mickey Jones, chief executive of DJ property, said he had not yet checked whether he can get the faster speeds but was keen to upgrade.
He said: "We were told we were going to get this fabulous infrastructure so what you do as a businesses person is you tell everybody to promote yourself.
"Then you look like a bit of a Charlie when your provider turns round and says you'll have to wait."
He said he needed a fast connection as he deals with large files being sent from architects and precision engineers.
Weymouth follows Portland, Dorchester, Poole and Bournemouth where the high-speed technology is already available.
Sherborne, Lyme Regis and Swanage are among other areas due to be upgraded later this year or early next year.