Emily Longley murder: Elliot Turner loses appeal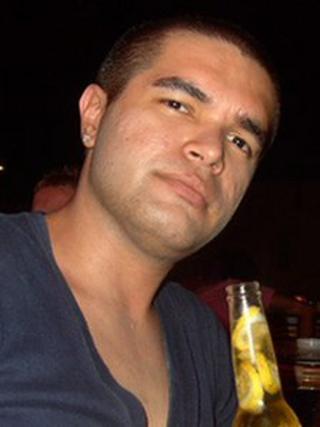 A man who murdered his girlfriend has lost an appeal against his conviction and sentence.
New Zealander Emily Longley, 17, was strangled at the family home of Elliot Turner, 21, in Bournemouth.
Turner was convicted last May and jailed for life, with a minimum tariff of 16 years.
His counsel argued covert police recordings used in his trial were obtained illegally. But their case was dismissed by Court of Appeal judges.
It took less than five minutes for Lord Chief Justice, Lord Judge, to conclude the appeal should be dismissed.
The judges will give their reasons for the decision at a later date.
A large number of Emily's family were in court, including some who had travelled from New Zealand.
'Snuffed out'
Speaking outside court, Emily's father Mark said: "We're relieved and delighted as for two years Turner has had a hold over our family and after today that hold is over.
"It was really nice to see him walk off back to prison today."
Emily's mother Caroline, who spent most of the hearing staring at Turner in the dock, said: "I just wanted him to look across and see something of Emily in me and be reminded of the life he snuffed out and that she goes on living through us."
The court heard Turner's parents' home in Queenswood Avenue was bugged between 18 May and 14 June, 2011, following his arrest and subsequent release on bail.
Surveillance had been authorised by Dorset's chief constable.
The 23 separate recordings formed a significant part of the prosecution's case, it was heard.
The devices could be switched off from recording by surveillance officers, but could still be listened to.
Turner's counsel argued the recordings were obtained without legal authorisation and the correct statutory provisions.
Parents jailed
Anthony Donne QC also claimed his client's legal privilege was breached as conversations about meetings between Turner and his legal team were recorded.
During his trial, Winchester Crown Court heard that Turner killed Emily, a student from New Zealand, in a jealous rage at his parents' house on 7 May 2011.
He had a history of obsession with women and began to believe Emily was seeing someone else behind his back, jurors heard.
Under cross-examination, Turner said he had defended himself after Emily attacked him as an argument in his bedroom turned violent.
He said he grabbed Emily by the neck for five or six seconds and then pressed down on her as she lay on the bed to stop the attack.
When he woke the next morning, he found Emily lying motionless in the bed beside him, the court heard.
Turner's parents, Leigh and Anita, tried to help cover up the crime by destroying a confession letter by their son and taking away vital evidence after the killing, the trial was told.
They were each jailed for 27 months for perverting the course of justice.