Bournemouth's town gardens set for summer spruce-up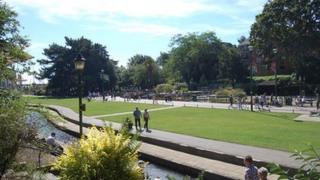 Apprentices and unemployed youngsters will help reorganise a seaside town's popular gardens in time for the busy summer season.
Work to smarten Bournemouth's gardens has begun with miles of lampposts, railings, bins and benches set to be either replaced or repainted.
The borough council's maintenance staff will also be working alongside unemployed adults and YMCA members.
New kiosks and a food terrace are also being built in the Lower Gardens.
Bournemouth is also one of six finalists in the coastal category of the 2013 Britain in Bloom competition.