Weymouth Pavilion theatre venue to reopen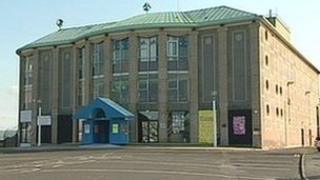 A Dorset seaside theatre, which was under threat of demolition, will reopen next month.
Councillors approved a bid which will see Weymouth Pavilion Community Interest Group take over the running of the venue.
The theatre closed last month after Weymouth and Portland Borough Council ruled it had become too expensive to maintain.
It is expected to host its first show on 19 July.
Phil Say, one of the directors of the community group, said: "There's so much possibility for this venue.
'Secure future'
"We've now got to prove that it's not just hot air and get on with the job in hand."
The venture has the backing of Friends of the Pavilion and local user-groups.
The 10-year lease for the complex, which closed on 31 May, comes after it was put out to tender to a not-for-profit-organisation.
Andy Blackwood, from Weymouth and Portland Borough Council, said: "This is a major step in securing the future of Weymouth Pavilion.
"I am sure that we are all looking forward to a bright new future for the pavilion under community leadership."