Parachute mine 'netted' by boat off Weymouth Bay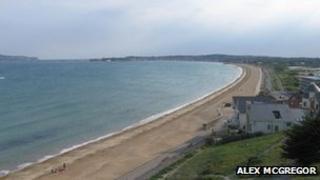 A controlled explosion has been carried out on a live parachute mine accidentally caught in the nets of a fishing boat.
The vessel Cara Lee reported the find to coastguard officers as it approached Weymouth Bay in Dorset just before 14:00 BST on Saturday.
Experts from the Explosives Ordnance Disposal Unit attended the scene and safely lowered it onto the seabed.
The device was safely detonated just after 14:30.
Parachute mines were intended to be dropped on land targets by aircraft. They were heavily used by German Luftwaffe bombers and initially RAF Bomber Command in World War II.