Leila Crofts hit-and-run: Parents' prayers plea for daughter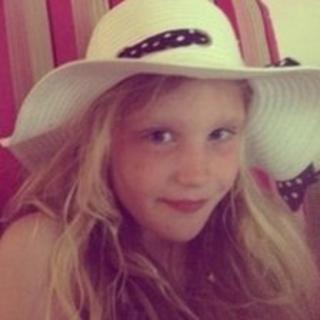 The parents of a nine-year-old girl struck by a cyclist in a hit-and-run have called for "everyone's thoughts and prayers" to be with their daughter.
Leila Crofts was hit while she crossed Pinecliff Road close to the entrance for Branksome beach, in Poole, Dorset, on Friday afternoon.
She remains in a critical condition in hospital. Her parents said the next 48 hours were critical.
A 38-year-old Bournemouth man was arrested and released on bail.
In a statement released through police, Chanine and Darren Crofts asked for people to think of their daughter and called for privacy "at this difficult time".