'Lost opportunities' before teenager murdered mother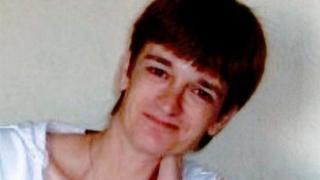 Authorities in Dorset missed opportunities to act before a teenager obsessed with knives killed his mother, an inquiry has concluded.
In July 2012, Kieren Smith, then aged 16, stabbed 42-year-old Leah Whittle 94 times at their home in Weymouth.
Smith was detained for life after being convicted of her murder by a jury.
The independent review was commissioned by the Dorset Community Safety Partnership.
It concluded, although the crime would have been impossible to predict, there were "lost opportunities to act differently" and lessons could be learnt to improve the response to similar situations in future.
The trial at Winchester Crown Court heard Smith lied to police after attacking his mother, saying she had been killed by drug dealers.
Smith, who had been expelled from school at the age of 14, had spent the previous two years alone in his room watching DVDs, the court was told.
'Parental abuse'
Councillor Ray Nottage, chair of Dorset Community Safety Partnership, said the review allowed it to look at how organisations worked with families and highlighted "improving agency knowledge of, and response to, parental abuse".
Cliff Turner, chair of Dorset Safeguarding Children Board, said although many agencies worked with Ms Whittle and Smith it appeared "there was not one particular service or agency that looked at the whole picture".
He said agencies had been working to "make sure the right information is shared with the right people, at the right time".
Dorset County Council said it had made changes to its social care assessments and trained staff to deal with more complex family situations.
It added it had made sure young people who were not going to school regularly, and not being seen by a professional, such as a GP or social worker, "are subject to a multi-agency planning meeting to assess their whole situation".
Rebecca Knox, county councillor for children's safeguarding and families, said: "Although such cases are very rare, it has made us review how we support families, particularly with teenagers, find new ways to work with those that are harder to reach and improve the way we respond to the more complex cases."