Motorcyclist from Wool dies in collision with car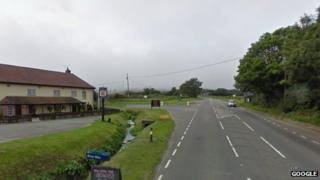 A man has died after his motorcycle collided with a car in Dorset.
The rider, aged 52 from Wool, died at the scene on the A352 outside the Red Lion Hotel in Winfrith Newburgh.
The collision involved a red Kawasaki motorbike travelling in the direction of Dorchester and a white Skoda travelling in the opposite direction.
The road was closed at the roundabout at Winfrith and Warmwell whilst emergency services were at the scene.
A Dorset Police spokesman asked for witnesses and anyone with information about the manner of driving of the two vehicles prior to the incident to contact them.