Underhill School on Portland closes after 101 years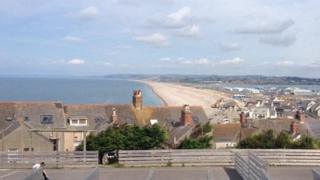 A 101-year-old school building in Dorset is closing for the final time.
Known as the 'school on the cliff', Underhill School is shutting before a new Isle of Portland Aldridge Community Academy campus opens in 2015.
The 90 pupils and six full-time staff will move to Osprey Quay and Royal Manor campuses in September.
Senior teacher Gary Fooks said: "There is a lot of appreciation for the 101 years of learning, but the children are very excited about moving forward."