Borough of Poole staff trained in domestic abuse awareness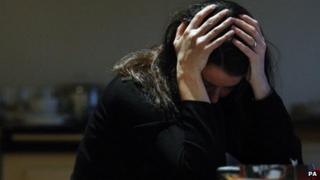 Refuse collectors, librarians and receptionists in Poole are to be sent on compulsory training to help them spot the signs of domestic abuse.
Councillors believe training frontline employees who may come into contact with victims would help them identify those in need of support.
It is aiming to reach people "before they reach crisis point".
Yearly reported domestic abuse incidents in Poole have increased from 1,425 to 1,911 in the past five years.
The motion read: "Many frontline practitioners will come into contact with victims of domestic abuse within their daily work.
"It is imperative that there is an appropriate and consistent response to victims of domestic abuse across Poole.
"Attending the training will enable staff to respond appropriately to victims and signpost them to relevant support agencies."
The course has been developed by officers within the Safer Poole Partnership.
More than 200 employees have already received the training, but these are mainly social workers, youth workers and teachers.
The council estimates a further 750 will require the training, costing it £50 per head.
The sessions are not to be made compulsory for councillors, although they will be encouraged to attend.