Weymouth Olympic traffic system reviewed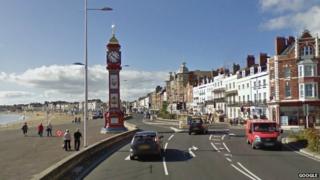 A review of a road system designed to improve traffic flow for the 2012 Olympic sailing events in Dorset is to be carried out in the autumn.
More than £9m was spent on the transport network in Weymouth and Portland in a bid to cut congestion and improve safety.
The audit will look at accident records to identify potential road safety problems before making recommendations.
Three junctions have already been named as potential sites for improvement.
They are Boot Hill - Harbour crossroads, the junction of Wyke Road and Rodwell Road and the Jubilee clock junction on the Esplanade.
The needs of residents, pedestrians and cyclists will also be taken into account, Dorset County Council said.
County councillor for Weymouth Town Mike Byatt said: "The county council have been mindful of the needs of the town's residents and visitors.
"This review will help ensure that our transport plan is fit for purpose and is integrated into Weymouth town centre's 'master' plan."
Weymouth and Portland was the location for the sailing events during the London 2012 Olympics.