Wareham landfill fire out after three days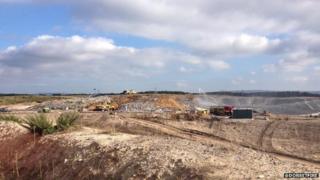 Firefighters have managed to put out a blaze at a landfill site in Dorset after three days.
The fire at the site off Bere Road, near Wareham, had been burning since Sunday afternoon.
It is still unclear how the fire started, but about 10,000 sq m of rubbish, to a depth of 10m, was affected.
Dorset fire chief Darran Gunter praised firefighters and the site's owners for their work.