Rui Li murder: Pierre Legris denies wife's murder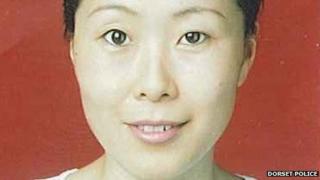 The husband of a nurse discovered dead in a car has denied her murder.
Rui Li, 44, was found dead in a car in Bournemouth on 30 May after she had not been seen for more than a week.
Her husband Pierre Legris, 60, pleaded not guilty to her murder and a charge of bigamy at a plea and case management hearing at Winchester Crown Court.
His son Jonathan, 26, pleaded not guilty to assisting an offender, while Irene Erosa Smith, 65, denied perverting the course of justice.
Ms Smith also pleaded not guilty to a charge of assisting an offender by impeding his apprehension or prosecution.
A trial is due to begin for all three defendants at Winchester Crown Court on 5 January.