Dorset County Hospital trust scraps pathology privatisation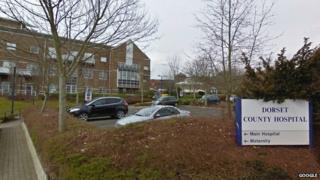 A hospital trust has decided against plans to privatise its pathology service that campaigners feared would result in job losses.
Companies were asked by Dorset County Hospital NHS Foundation Trust to tender for its laboratory, which analyses test results and helps diagnose problems.
But the trust's board decided on Wednesday to invest £100,000 in its existing service instead.
Campaigners welcomed this but the trust could not rule out future job cuts.
Trust chief executive Patricia Miller said while there were no job losses this time, she warned there was an impending review by Dorset Clinical Commissioning Group, due to start later this month.
'Right decision'
On whether there will be job losses, she said: "I can make a commitment to staff today on the decision that we have made.
"What I can't do is make any commitments on behalf of the clinical commissioning group, because we do not know until this review has finished what the service configuration will look like for Dorset as a whole."
Dorset Health Campaign, a group that collected 12,000 signatures in a petition against the proposal to privatise the service, said in a statement: "We believe this is the right decision for the people of Dorset and for the long term future of the hospital.
"Pathology is at the centre of a well functioning hospital.
"We were particularly worried about the long term impact of the lab being passed over to a private provider, not just because of the distance it might have involved but because of the potential risk in quality and of increase in costs."