'Risk missed' over son's killing of ex-BBC presenter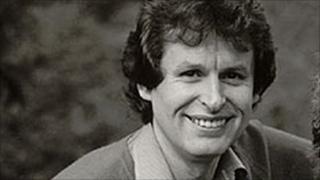 Probation officers should have recognised the risk of a man living with his ex-BBC presenter father whom he bludgeoned to death with a hammer, a review has concluded.
In April 2011, Joseph Cooper, then aged 23, beat his father Winton, 64, at the Dorset cottage they shared.
The independent report said the pair had a "volatile" relationship.
Cooper admitted manslaughter through diminished responsibility and was given a hospital order in January 2013.
The review, by the Dorset Community Safety Partnership, stated both Cooper, referred to as B, and his father, referred to as A, "were either the perpetrator or the victim at different times".
It criticised Dorset Probation Trust for not recognising the risk of Cooper, who had a history of youth offending, living with his father.
"There were a number of signals that should have raised concern and led to a more decisive response," it said.
It added the trust had since recognised its failings and taken "appropriate actions to improve their service".
The review also stated there were "many lessons to be learned" relating to risk assessment and management, agreement about when to recognise cases as domestic abuse, as well as ensuring effective communication.
For example, it stated Dorset Police had not received previous records, from when the pair lived in a different area of the country, until after Mr Cooper's death.
In August 2012, Cooper denied murder but his guilty manslaughter plea was accepted by the prosecution after reports found he was mentally ill.
Former BBC Radio Sheffield presenter Winton Cooper was found by police at his cottage in Marnhull, near Sturminster Newton.
After his retirement he moved to Dorset to look after his elderly father and eventually his son came to stay.