Sandbanks ferry to be out of service for four weeks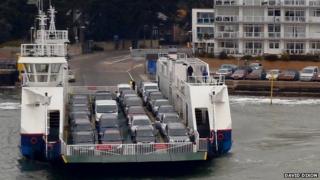 The Sandbanks Ferry will be out of service for up to five weeks from 3 November.
The Bramble Bush Bay, a chain ferry which goes across Poole harbour between Sandbanks and Shell Bay, is to undergo a refit.
The service dates back to 1923. This ferry has been running crossings since 1994 and is refitted every two years.
Route 50 bus diversions between Bournemouth and Swanage will be in place via the A351.
A shuttle service will be provided for Swanage residents between All Saints Church in New Swanage and the bus station.
A statement on the Bournemouth-Swanage Motor Road and Ferry Company website, which operates the service, said: "We expect that the ferry will be out of service for 4-5 weeks but we will do our best to keep the inevitable disruption to the minimum and return to service as soon as possible."
The ferry is 242 ft (73m) long and can hold 48 cars.