Janine Pickett jailed for Dorset Lettings fraud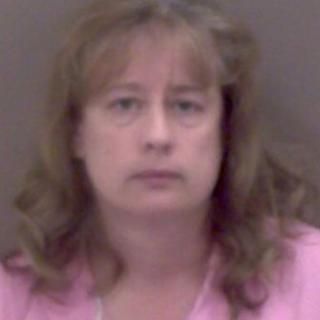 A woman who ran a letting business in Dorset has been jailed for stealing £375,000 from customers.
Janine Pickett of Stour Provost, took money from a branch of Dorset Lettings, which she ran under franchise.
Police said financial records showed she paid for Mediterranean cruises and a £7,000 Welsh pony with the proceeds.
Pickett, 47, admitted fraud by abuse of position in May at a hearing at Dorchester Crown Court. She was sentenced to 32 months in prison.
Dorset Police said she plundered customer deposits and rental payments from bank accounts she managed, spending the money on a new BMW, trips to Florida, France and cruises in the Mediterranean and a number of Welsh ponies.
Det Con Declan Cummings, of Weymouth CID, described Pickett's actions as "selfish"
"Not only the innocent customers who handed over their deposits and rent in good faith, but also Barrie George who is the owner of the Dorset Lettings brand," he added.
She ran the Shaftesbury branch of Dorset Lettings, one of the company's three franchised branches.
Director of Dorset Lettings, Barrie George who owns runs the company's three non-franchised offices, said the case had been "a particularly stressful time" for staff, landlords, tenants and suppliers.
He said landlords and tenants had been able to recoup their losses through an Association of Residential Letting Agents (ARLA) protection scheme.
"Hopefully the conclusion of the legal case will help bring closure for all those directly affected.
"We responded quickly to this crisis and I would like to pay tribute to all the staff who worked tirelessly under the most trying circumstances," he added.