Culture Secretary to review handling of Navitus Bay wind farm plan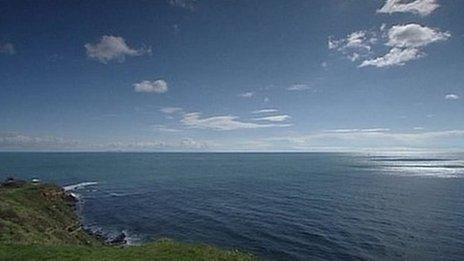 The Culture Secretary has agreed to "review" the way his department dealt with plans for a wind farm off the south coast.
The Navitus Bay scheme is for 194 turbines off Dorset, Hampshire and the Isle of Wight.
Conor Burns, the Conservative MP for Bournemouth West, warned the Jurassic Coast could lose its status as a Unesco World Heritage Site if plans go ahead.
In response Sajid Javid agreed it was a "very important issue".
Mr Burns told parliament: "Unesco has in fact in the past been quite robust in removing heritage designations."
"It is potentially very, very serious, and would have a massive impact on tourism, not only to that area, but also to our international reputation," he said.
He asked the minister to examine whether correct processes were followed in examining the impact of the proposal.
Mr Javid said he would be "more than happy to look at it in greater detail and to review it".
Navitus Bay has said the development would have a "significant positive impact" on the local economy and generate enough power for up to 700,000 homes.
The Planning Inspectorate is currently considering the application.
Related Internet Links
The BBC is not responsible for the content of external sites.