Stourpaine school bus cut plans on hold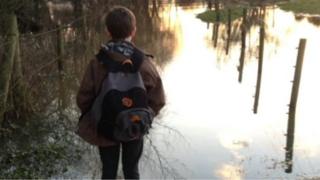 Plans to end bus travel for children attending a village primary school have been put on hold by Dorset County Council.
Children living in Stourpaine currently take a bus to Durweston to go school.
The service was due to be scrapped after the half-term holiday, following an upgrade to a one-mile walking route.
Parents have questioned the safety of the route as the children have to walk above weirs, across bridges and on a country path prone to flooding.
The council said following a number of appeals from parents another site visit would be carried out and the decision to cut the service would be reviewed.
Its statement read: "The bus service will continue between the villages until the end of the spring term or until a final decision is made."
The council said it had followed national guidelines when it carried out a walked route assessment, which had examined safety concerns.