Bournemouth hit-and-run: Man arrested in London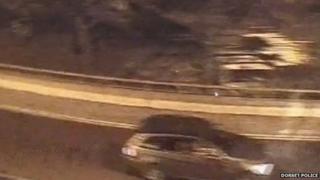 A man wanted in connection with a suspected hit-and-run crash last August has been arrested on suspicion of attempted murder.
Dean Cambage, 33, from Bournemouth, was arrested in London on Thursday, Dorset Police said.
He was wanted in relation to the crash in the early hours of 24 August.
A 22-year-old woman and a 51-year-old man were injured after they were hit by a grey 318 BMW estate on Poole Hill, Bournemouth.
The car was later found abandoned on the East Overcliff, police said.