Dorset waste team spent £1.5m without tender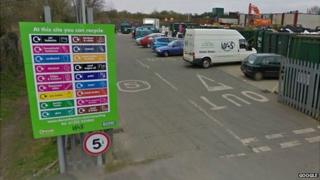 The director of a council waste service has been suspended pending an investigation into its operations.
A review found Dorset Waste Partnership spent £1.5m on hire vehicles without a proper tendering process and some vehicles were not properly insured.
Dorset County Council said Steve Burdis would remain suspended while an independent-led investigation was held.
Four separate reviews were carried out after the partnership reported an overspend of £2.8m at the end of 2014.
A partnership spokesman said, while Dorset County Council had a block insurance policy to cover its fleet, details of the hired vehicles had not been sent to the national database, which is a legal requirement.
Members of the seven Dorset councils served by the partnership are due to meet next week to discuss recommendations made following the reviews.
The partnership is being temporarily led by Mike Harries, the county council's director for environment and economy, and Steve Mackenzie, chief executive of Purbeck District Council.
Dorset Waste Partnership was formed in 2011 and is funded by seven Dorset councils on a cost-sharing basis.
It is hosted by the county council, which employs its staff and provides its support services.
Correction 4 March 2015: Dorset County Council initially stated that some hire vehicles had been operating without insurance. It has since clarified that those vehicles had been covered by its block insurance policy but it had failed to send the vehicles' details to the national insurance database, which is a legal requirement.