Bournemouth domestic abuse charity for children under threat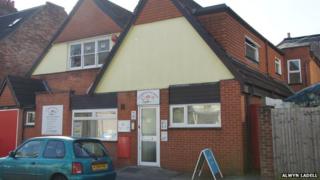 Children affected by domestic abuse in Bournemouth face losing a service to help them because its council funding has finished.
The Cedar project currently helps 30 families through various activities, but will have to refuse children on its waiting list from June onwards.
Project youth worker Peter Webber said it was the only service of its kind in the Dorset town.
Cedar said it would be fundraising and looking for other funding streams.
The project, which stands for Children Experiencing Domestic Abuse Recovery, is a registered charity and based at the Springbourne Family Centre.
A programme of "therapeutic activities" such as painting and fishing takes place over 12 weeks for children referred by their school, health service or social services.
It also provides groups for mothers who have suffered domestic abuse.
One mother, who wishes to remain anonymous, said the service helped her to "change the patterns" in her life while living with a violent partner.
She said: "I felt I'd failed my children, I couldn't get out of the situation I was in. [But] through the help with the centre my life and my children's life couldn't be better."
Bournemouth Borough Council spokesman said Cedar had received "specific funding" that was spread over three years from 2011, but that this fund was "unfortunately no longer available".