Dorset deer killings linked to illegal sport and poaching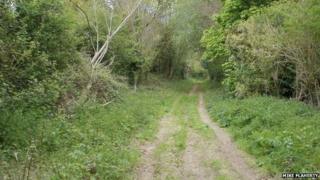 The killing of nine deer is being linked to illegal sport and poaching.
Dorset Police are investigating the deaths of the animals at two locations in the county after their carcasses were found at the end of April.
Seven deer were found near Lytchett Minster and two others near Upton. They had signs of dog bites on their rears, their insides removed and throats cut.
Police said the attacks appeared to have been carried out for "fun" as there were no signs of butchering.
"We have noticed an increase in this kind of wildlife crime in our rural areas," said Insp Steve Marsh.
"Deer are being slaughtered by dogs as part of an illegal sport or poached for their meat."
Appeals are being made to local walkers and dog owners to report any suspicious behaviour in the area.