Boscombe murder victim named as probe continues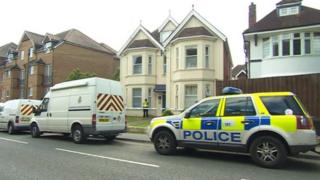 A man found dead in a flat has been named as two people continue to be questioned on suspicion of his murder.
Police believe a body discovered around midday on Tuesday in Mallard Grange in Sea Road, Boscombe, is that of Phillip Nicholson, 22, from Poole.
A 25-year-old man and a 20-year-old woman, both from Bournemouth, were arrested shortly after in Weymouth.
Officers are continuing investigations and are keen to speak to anyone who had recent contact with Mr Nicholson.
His body has not been formally identified, but the man's next of kin have been informed. The coroner has been notified.