West Dorset District Council structure shake-up following referendum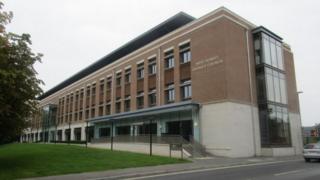 There is to be a major shake-up in the way a Dorset council is run following a referendum.
It was triggered after more than 6,000 people signed a petition calling for a change at West Dorset District Council from a cabinet system of governance to a committee-based system.
A strategy committee will now replace the current executive committee.
Seats will be allocated in accordance with the number of councillors from each political party.
The authority currently has 30 Conservatives and 12 Liberal Democrats.
The size of the strategy committee will be decided by full council and could have a larger membership than the current seven, who are all Tories.
A total of 16,534 people voted for the authority to be run by one or more committees made up of elected councillors.
The other option, which attracted 8,811 votes, was for it to continue to be run by a leader - an elected councillor chosen by a vote of other elected councillors.
The change will be implemented next May.
Councillor Anthony Alford continues as leader of the authority until Thursday when the annual meeting of council elects its leader for the year ahead.