Men hunted after woman and children escape suspected Poole arson attack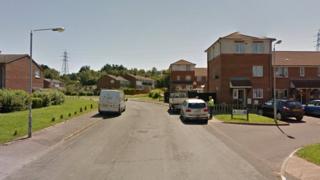 A woman and three children have escaped a suspected arson attack at a house in Dorset.
Police and fire crews were called to the porch fire in Russell Gardens, Poole, just after midnight on Tuesday.
Officers said the blaze was believed to have been started deliberately and an investigation was under way.
Police are appealing for witnesses after two men dressed in dark clothing were seen "acting suspiciously" in the area and left in a silver estate car.
The woman and children were not injured.