'Hubs' to replace Dorset's community hospitals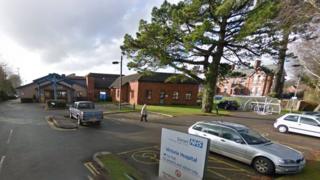 Up to five community hospitals are to be replaced with care "hubs" in a shake-up of health services in Dorset.
Dorset Clinical Commissioning Group (CCG) says it wants 110,000 patients a year to be treated closer to home.
Under the plans, an extra 69 community beds would be created but Westhaven Hospital in Weymouth and St Leonard's near Ringwood would close.
Portland and Wareham hospitals could also close along with Westminster Memorial Hospital in Shaftesbury.
Patients would be sent to the seven-day-a-week community hubs for appointments instead of going to outpatient clinics or A&E at Bournemouth, Poole or Dorchester.
Wimborne's Victoria Hospital is expected to be expanded into one of the new community hubs.
Dr Karen Kirkham of Dorset CCG said: "We have looked in great detail at... the outpatient provision of care and looked at the most common specialities that are used areas such as dermatology, diabetes, physiotherapy, care of the elderly services, and it is our ambition to bring that care closer to home for patients."
The plans will be subject to a public consultation.