Poole firm shelves new factory plans after 'Brexit slump'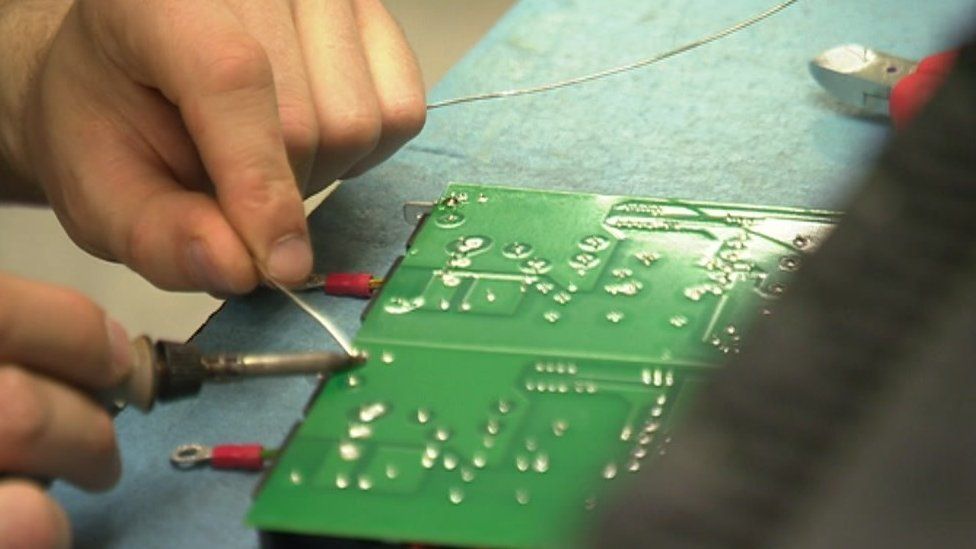 An electronic power supply firm has blamed Brexit for its decision to shelve plans for a new £2.2m factory.
Poole-based Alfatronix, which makes vehicle and marine power supplies, had planned to build a factory double the size of its current site in the town.
The firm, which employs 40 people, said it had decided to pull out of the build "because of negative sentiment towards the UK from some European firms".
The factory exports about 70% of its products to Europe.
The firm's managing director Keith Reilly said sales had plummeted by 30% in July following the vote to leave the European Union.
Mr Reilly, who had backed Remain, said: "I can only put that down to something to do with Brexit - the difference in the amount of orders that we've had is unlikely to be just statistical variation - it's a real change in sentiment."
"We had specialised in the European market, so it leaves us a little bit caught."
Simon Boyd of Christchurch-based steel construction company, REIDsteel who supported the leave campaign said: "There has been a lot of fear that has been projected and I'm not surprised that some businesses have put plans on hold."
Mr Boyd said while its export turnover, which includes markets outside the EU, was improving, "the uncertainly that affects us is the delay in implementing Article 50."