New museum at Kimmeridge for Etches Collection of fossils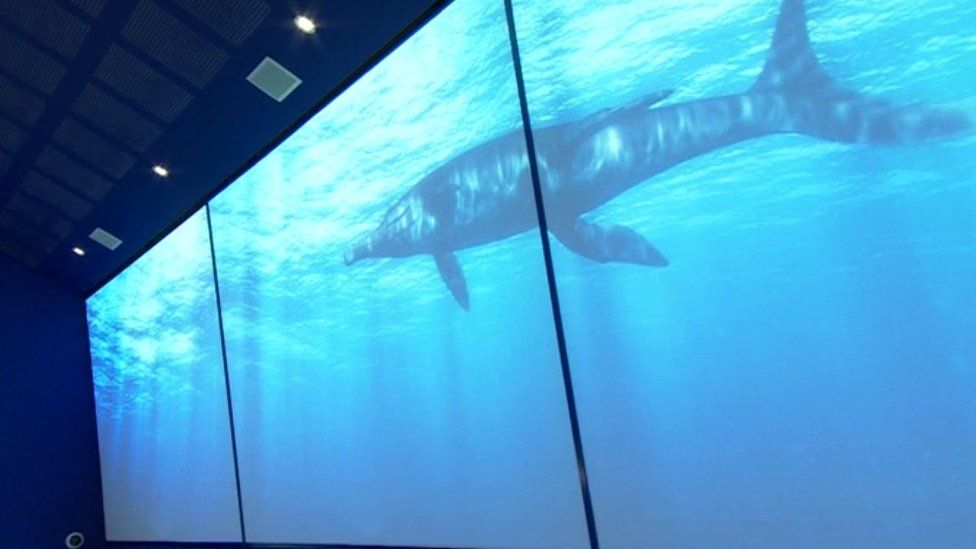 A new museum has opened to house a collection of fossils up to 150 million years old that were found on Dorset's Jurassic Coast by an amateur collector.
The £5m building is home to fossils collected by Kimmeridge resident Steve Etches, who had previously kept them in his garage.
The Etches Collection contains more than 2,000 specimens, some previously unknown to science.
Mr Etches said he hoped the museum would "stimulate the imagination".
He has gathered fossils for 35 years but had previously held them in his garage, which he opened as a private museum.
The museum features displays of fossil specimens, video presentations and a workshop where visitors can see the process of exposing and cleaning items for display.
It is thought to be the largest collection of Kimmeridge clay fossils outside the Natural History Museum.
Mr Etches, who received an MBE for services to palaeontology, said the museum had been "a long time in the offing".
He said: "You're not here forever, so it's handy to pass on information which I've accumulated over the last 35 years."
The lottery-funded museum, run by the Kimmeridge Trust, also includes a community centre for the Purbeck village.
Trust chief executive Simon Allen said the fossil collection was "globally-acclaimed".
"It is only right that the Etches collection is stored in Kimmeridge where it was found," he added,
Related Internet Links
The BBC is not responsible for the content of external sites.